$query1 = "SELECT * FROM pages WHERE name='Social Button Code'"; $result1 = mysql_query ($query1); $line1 = mysql_fetch_array($result1); $htmlcode = $line1["htmlcode"]; echo $htmlcode; ?>
$query1 = "SELECT * FROM pages WHERE name='Social Button Code'"; $result1 = mysql_query ($query1); $line1 = mysql_fetch_array($result1); $htmlcode = $line1["htmlcode"]; echo $htmlcode; ?>
$query1 = "SELECT * FROM pages WHERE name='Social Button Code'"; $result1 = mysql_query ($query1); $line1 = mysql_fetch_array($result1); $htmlcode = $line1["htmlcode"]; echo $htmlcode; ?>
Start Generating A Client Base With Repeat Sales.
Lock In Your Re-Seller Pre-Built Website TODAY!
Business Branding Since 2016!




Maree's Mission! ONE Team - One Vision - One Goal.
WANTED! Real Online Physical Store Business Owners.
Apply Then Blast Promotions At Maree Designs.

1... Check YOUR Verification Email YOU WILL RECEIVE!

To your success,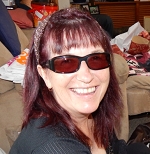 Maree Wells.