$query1 = "SELECT * FROM pages WHERE name='Social Button Code'"; $result1 = mysql_query ($query1); $line1 = mysql_fetch_array($result1); $htmlcode = $line1["htmlcode"]; echo $htmlcode; ?>
$query1 = "SELECT * FROM pages WHERE name='Social Button Code'"; $result1 = mysql_query ($query1); $line1 = mysql_fetch_array($result1); $htmlcode = $line1["htmlcode"]; echo $htmlcode; ?>
$query1 = "SELECT * FROM pages WHERE name='Social Button Code'"; $result1 = mysql_query ($query1); $line1 = mysql_fetch_array($result1); $htmlcode = $line1["htmlcode"]; echo $htmlcode; ?>
Start Generating A Client Base With Repeat Sales.
Lock In Your Re-Seller Pre-Built Website TODAY!




Maree's Mission! ONE Team - One Vision - One Goal.
WANTED! Real Online Physical Store Business Owners.


1... Check YOUR Verification Email YOU WILL RECEIVE!
2... View Members On Line Networks.
3... Add your Mini Brander promoting at DWSEarner to be listed.

To your success,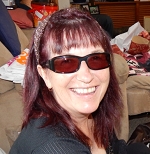 Maree Wells.